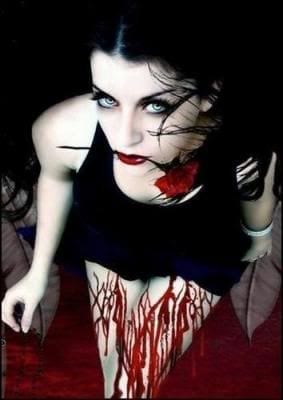 Vampires DO exist. Most of the mainstream public just doesn't know about them. But, they are almost extinct and they are not all evil. The stones contain the spirit of a powerful PROTECTOR female vampire. This stone will protect you and give you supernatural luck AND it is 100% safe..
These stones were given to me by an extremely powerful sorcerer. He captured the spirit of a Protector vampire in these special stones. Own a piece of history that few people ever get the chance to even hear about…
There are only 15 stones that I can offer. You will experience supernatural luck and be divinely protected from any harm with these stones. This is one of the few items left with a vampire soul in it.
What do I need to do?
Purchase this listing with the buy it now.
I will send you your stone.
Follow the instructions to make the vampire develop an affinity to you.
That's it. Always carry the stone with you and keep it protected.
Who I Am
My name is Jessica Black. My grandmother taught me the ancient art of magic when I was a little girl. I have been a practitioner of the magic arts for over fifteen years. I specialize in white magic and djinn use. I have a strong following of many wealthy and famous clients off of.
This is the first time I have ever offered my services online. I am trying to reach out and help those who need it most. This service is priced to a minimum. I want everyone to enjoy my genie's power.
Legal Stuff: This service is for entertainment purposes only. Seller is not responsible for any paranormal or metaphysical activity that may or may not occur. Please do not bid if you have any fear of psychic services. This service is in no way a substitute for professional legal, medical, or psychiatric counsel.