Famous Rider-Waite Tarot Deck!!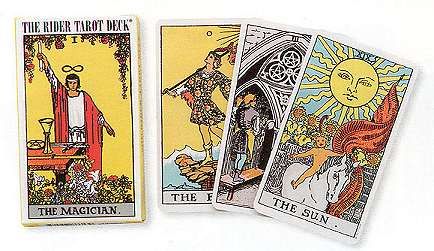 Standing the test of time with influences from Qabbalah and the Occult, the Rider-Waite Tarot is the world's most popular tarot deck among readers, seers, and collectors alike.
I have many more items available. Contact me at coffees596@yahoo.com for more.
Famous Rider-Waite tarot deck by Waite, A.E.
Product Code: LS1
Availability: In Stock